Welcome to the Biggest Loser Blog for the 2011 competition! I am Sheena Elzie and I'm excited for the opportunity to share some insight on what goes on in the competition behind the scenes. This year's Biggest Loser competition will be a little different than before: I will be training with the contestants! I want to hear from you about your own personal journey! Email me at sheena.elzie@wandtv.com
This blog will also feature stories from contestants, recipes, and tips to help you at home as you journey along with our 30 Central Illinois Biggest Loser contestants. So add this to your favorites and follow along on Twitter (@CILBiggestLoser) and Facebook. The first weigh-in is coming up and I am very excited to meet this year's contestants!
---
9-14-11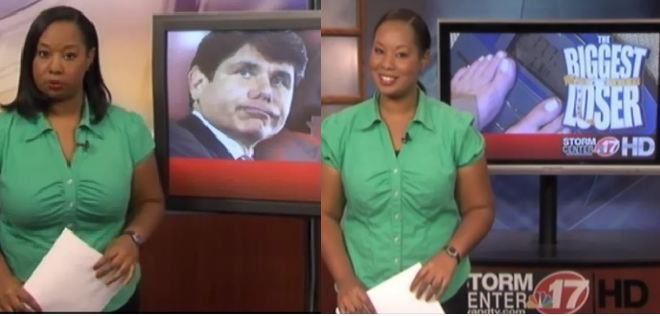 It's hard to believe I'm already seeing a difference after two weeks in the gym! I've been getting alot of support, but everyone keeps asking me how I'm doing it. There's really no secret. I actually started dieting before the competition, and by the time Central Illinois Biggest Loser started I was already on my journey to losing 40lbs. Not there yet, but during the contest, we workout twice a week with the team, and I've been going to aerobics classes outside of that, so you end up working out about 5 days a week, but that's not the hard part.
There's dieting, my toughest challenge. Our trainers/nutritionists want us to keep a food log and basically write down everything you eat. The idea is by writing it all down you're more conscious of what you eat, and how much you eat. It's almost like keeping a budget. You can only eat so many calories based on you height, age, weight, or body mass index. I'm not a fan of counting calories, and am not always sure if I'm eating enough so here's a website that you can put on your phone that might help and do it for you, it's what our nutritionist recommends www.myfitnesspal.com
See you at the next work out!
---
9-20-11
We're 3 weeks in, and I'm starting to lose more inches. But not only am I working out at the gym in Decatur, I've been working with the contestants in Springfield, and Champaign. Each trainer has their own way of working out, but one thing I noticed that they all recommend is interval training. It's where you do short bursts of hardcore cardio, then weights or something low impact, and then keep switching it up. It's helped me to make the most of my workouts, and trainers say it keeps your metabolism going and heart rate up. A friend recently shared this with me and I thought it might help you too. The "100 workout" pictured is something you can try at home that's similar to the interval training we do at the gym.
Happy workout!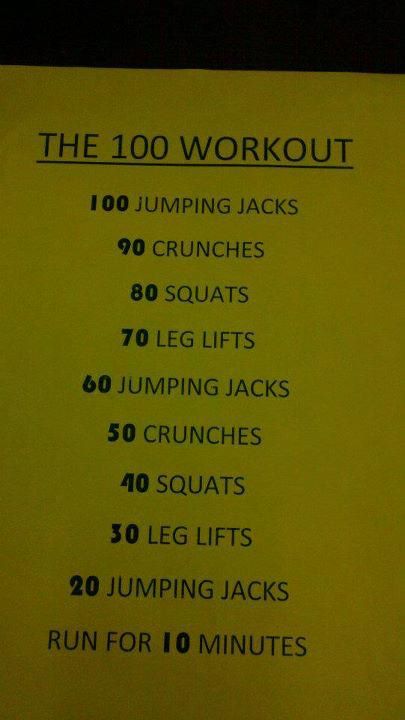 ---
9-27-11
Can't believe we're already half way through the competition! Congrats to all the contestants still left for making it this far. And a BIG congrats to the Decatur Team for taking the team lead, and to Dave Kozlowicz of the Springfield team for losing the most individually so far! Nice work everyone! But we still have 7 more weeks to go, so now all we have to do is keep it off! Which seems to get tougher and tougher.
Personally, I'm keeping the weight off but not losing any more. It seems alot of the other contestants have also "hit a wall" too when it comes to weight loss. So here's what my trainer suggested, increase your cardio. After your group workouts stay longer on the treadmill, or work out twice a day to give your metabolism another kick start, and keep watching your calories. The food log on myfitnesspal.com has really helped me to keep track of everything I'm eating. Hopefully that helps and hopefully it works, because it's taking alot of hard work!
---
10-25-11