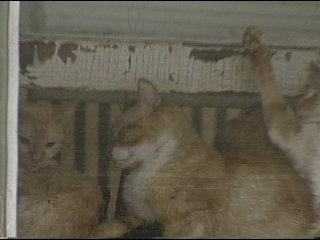 Taylorville, IL- Police and animal control stepped in Tuesday after dozens of cats were left alone in a home to fend for themselves.
Neighbors say they've complained to the city about the cats for over 2 years. They say anyone could see the cats clawing at a windows, and that the owner got the cats from animal shelters.
The neighbors say the cats have lived in the house for about a year, sometimes without food or electricity.
The cats will go to the animal shelter, and a few will go to farms. The owner was not arrested, but will face citations.
There are still several cats inside the house. Police have set traps inside to rescue them.