FAQ's
Posted: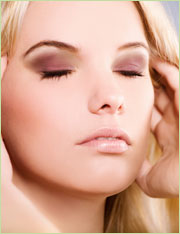 A visit to the doctor is sometimes an uneasy experience. Patients are understandably anxious about their health and are worried about what the treatment will be like. Dr. Lee is aware of the patients' fears. He stresses to his staff that at all times the patient should be put at ease. With gentle care, and sincere personal interest, Dr. Lee will welcome and treat all his patients.
Below are some matters which you may be wondering about. Please email us at info@leeskincare.com or call us at 217.877.7171 should you have further concerns not addressed here.
Payment
Patients are expected to pay co-pays, deductibles, and coinsurance amounts at the time of service. Return visits usually cost less than the initial visit unless treatment is given. Surgical charges usually include postoperative care of one month, after which follow-up visits are charged as return visits.
Insurance
Dr. Lee is currently a preferred provider for: Cigna, Sigma, Medicare, Consociate, Blue Cross/Blue Shield, Ethix, and Caterpillar. The staff is always happy to assist you in getting your just reimbursement. In doing so, your insurance company will be billed in a timely manner. ANY agreement which either of us may have with an insurance company should not affect the doctor-patient relationship or the decisions relating to medical care and fees.
Emergencies
During office hours, call my office for instructions
(217) 877-7171
After office hours, go to the emergency department of
St. Mary's Hospital
or
Decatur Memorial Hospital
Then, if necessary, the emergency department physician will call Dr. Lee.
Telephone Calls
Please feel free to call the office about your medications, the progress of your condition, or any other related matters. The physician's assistant, nurse, or medical assistant can answer most of your questions. It may, however, be necessary to leave a message. This allows more time for the nurse to talk to Dr. Lee about your concerns. Most telephone messages are answered on the same day they are left.
Medication Refills
When patients need medications or prescriptions refilled, they should call the office two days before their supply is exhausted. After consulting with the doctor, he will decide on the refill as soon as professionally possible.
Lab Tests
Most laboratory testing can be done in our office making it more convenient for the patient. However, if the patient prefers, Decatur Memorial Hospital, St. Mary's Hospital, or any nearby hospital of your choice can perform most of the testing Dr. Lee would prescribe.
Referrals
Please tell the receptionist if you have been referred by another physician. As soon as possible, Dr. Lee will send him or her a letter including your diagnosis and treatment.
As You Leave the Office
You can make payment, privately talk with a medical assistant regarding your next appointment, and assure that you have clear, written instructions about the details of your involvement in the treatment of your skin condition.