Controlling Funeral Costs
Posted: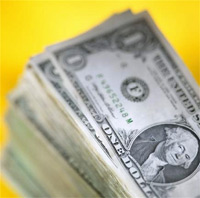 The Federal Trade Commission's Funeral Rule compels funeral providers to give customers a GENERAL PRICE LIST before a discussion of any arrangements. You must be allowed to keep a copy so take some time to look it over before you begin. The Funeral Rule, was developed in response to consumer pressure after ten years of research and hearings by the Federal Trade Commission, and went into effect in 1994. The Funeral Rule took away some of the disadvantages consumers face when they purchase funeral goods and services. The Federal Trade Commission regulations mandate that funeral providers "unbundle" their prices and allow customers to buy only those things they choose, excluding those non-declinable "basic services fee". The General Price List is like an ala' carte listing on a restaurant menu. While funeral providers are allowed to offer packages of services at a discount over the itemized total, they must also offer services priced individually.
The General Price List is one of the most important tools you have for understanding and controlling funeral costs. We encourage you to request a copy for yourself and contemplate the list on your own, then return with your questions and desires so that we can give you an accurate price for what you want.