Remembering Life and Love.com
Posted: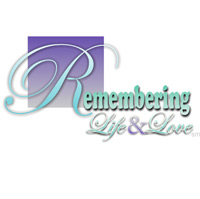 Memorial products are items that we keep in remembrance of a loved one. They become the tangible "touch" of those we miss the most. We now offer an easy way to acquire these keepsakes, and will work with you on the unique personalization of each one.
Some of our more popular items are
The "fingerprint" pendants. These pendants are the actual print of the one who has died. Their "touch" remains with you "forever". Find them on our website, or request a catalog of specialty keepsakes.
Memorial candles. These premium candles have a place for a picture of your loved one and their dates. These themed items are often lit on special days of the year in honor and memory of those who have gone before us.
Container pendants. These quality pieces of jewelry are made to hold a lock of hair or a bit of cremated remains. Available in sterling silver or gold, and a variety of themes to fit the personality of the one you are remembering.
Canvas portraits. These special pictures can be a single picture or a favorite grouping. Our graphic artists will work with you at no extra charge to arrange a portrait and frame that are a fitting tribute to your loved one.
Dried funeral flower arrangements. These bouquets are dried and sealed in specialty frames or display boxes, and preserves some of the actual flowers from the funeral service...
And many more. Request a free catalog of our most popular items or see our website for a larger choice of these memorial goods.