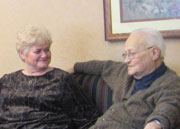 Every worker is very kind and caring and goes out of their way to make residents comfortable!!!
My sister and I are 100% confident that our mom is in "good hands".
My aunt considers Heritage Manor her home. I've asked her to move to a closer nursing home but Heritage Manor is now her home and she does not want to leave. She says "I have no complaints."
Food is excellent. Activities are well planned and well attended. The staff is extremely attentive to the patients needs.
Very pleased with level of communication.
When you are there during meal time it smells wonderful. Mom enjoys her food.
I feel such confidence that my mother gets high quality care and it's like family caring for her. Thanks so much.
Very professional staff – My aunt thinks they are exceptional.
Mom would rather go to activities than visit with company!
Very impressed with therapy service.
I trust the nursing staff.
I was especially comforted and encouraged during a very painful decision. I'll always feel grateful.
I am very happy that my mom and dad are able to be here. They are all very caring.
I'm happy my parents are here. They are very caring. This is a very home-like atmosphere. I am very pleased with their service.
We are happy with the care, and the staff are always good. Thank you. Staffs act promptly not only on patients but also family's request pertinent to patient care. Your staff is EXCELLENT!