Weather Radios
Posted: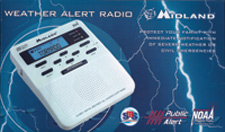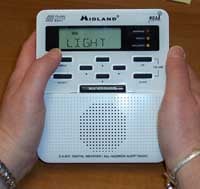 KEEP YOUR FAMILY SAFE
WITH A NOAA WEATHER ALERT MONITOR
StormCenter 17 has partnered with Midland Radio Corporation in offering NOAA Weather Alert Monitors. These monitors are available for sale in Schnuck stores in Springfield, Champaign and Savoy and 34 Walgreen stores throughout Central Illinois. They will be sold at a special price of $29.99 each.
These NOAA Weather Alert Monitors can be programmed for up to 25 counties and provide advisories, watches and warnings for emergency announcements.
These monitors are a safety supplement to the outdoor warning sirens in keeping families safe across Central Illinois.

Program Codes(PDF)