Meet Our Helpful Staff
Posted: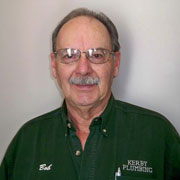 Bob Kerby – Owner and Operator of Bob Kerby Plumbing
Bob started in the plumbing business in 1973 in Decatur, Il. His home town. Bob was born and raised on the East side. In 1979 he started Bob Kerby Plumbing. Bob is very active in the community. Volunteering, donating to various charities and belongs to the Decatur Chamber. Bob was awarded the Gold Key Award in 2008 from the Decatur Association of Realtors for his outstanding service. Bob values his Family, Community and Clients with the up most Respect. With great pride he and the staff provide the best quality service available in Decatur.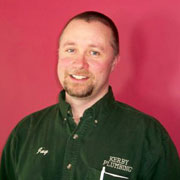 Jay Allison – President of Operation
Jay started in the business as a young man, training long side his father Bob Kerby. After completing his journeyman ship he has now become the Operations President. Jay works closely with all clients for the best design and layout for the project at hand. Jay will meet with the clients on new construction to assure the optimum use of a new custom bathroom or kitchen. Jay continues his education on all new products and installation on the latest plumbing systems.
Jay is currently involved with BNI as President and past Educational director. Jay is a member of the Decatur Chamber and Volunteers at many community activities. When not working he is a motorcycle enthusiast and loves a good game of cards, but always puts his family first.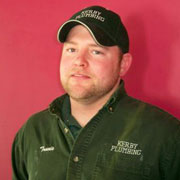 Travis Howry – Service Technician
Travis is been in the plumbing business for 12 years and been with the Kerby plumbing team for 3 years. Travis is always up-to-date on the newest and best products for your needs. He is from Clinton, Il. When Travis is not working he enjoys hunting, snowmobiling, home improvement projects and family.