About Melinda Myers
Posted: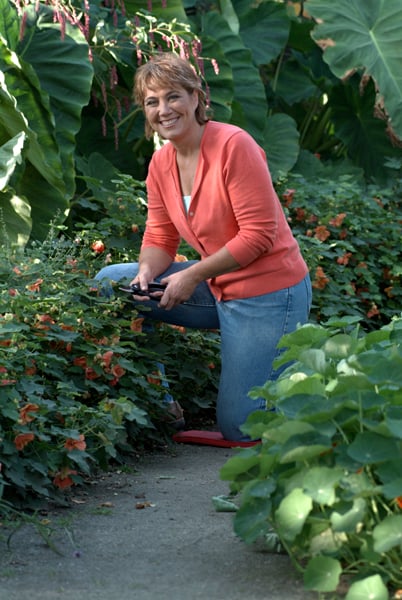 About Melinda Myers
Melinda Myers, best known for her gardener friendly and practical approach to gardening, has more than 30 years of horticulture experience in both hands-on and instructional settings. She has a bachelor's degree in horticulture from The Ohio State University and a master's degree in horticulture from University of Wisconsin-Madison, is a certified arborist, and was a horticulture instructor with tenure.
Outside the classroom, Melinda shares her expertise through a variety of media outlets. She has written over 20 books, including Can't Miss Small Space Gardening. She hosts "Great Lakes Gardener," seen on PBS stations throughout the United States, and "Melinda's Garden Moments", which air on network television stations throughout the country. She appears regularly as a guest expert on various national and local television and radio shows. She also writes the twice monthly "Gardeners' Questions" newspaper column and is a contributing editor and columnist for Birds & Blooms magazine. In addition, she hosted "The Plant Doctor" radio program for over 20 years and was a columnist and contributing editor for Backyard Living magazine.
For her work, community service and media presence, Melinda has received recognition and numerous awards, including the 2003 Garden Globe Award for radio talent and the Quill and Trowel Award for her television work, both from the Garden Writers Association. She has also received the Garden Communicator's Award from the American Nursery and Landscape Association and the Gold Leaf Award for Arbor Day from the International Society of Arboriculture.


For more information, visit Myers' web site www.melindamyers.com.