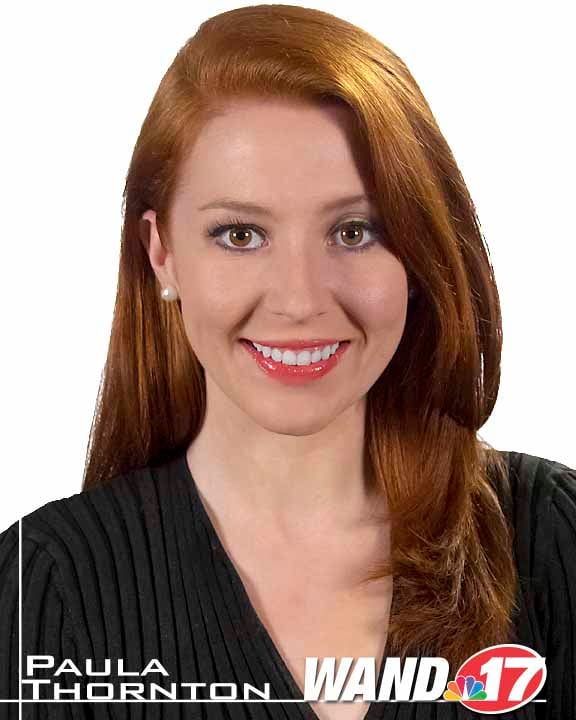 Paula Thornton is an Investigative Reporter at WAND. She digs deeper to uncover untold stories, scouring public documents, using hidden cameras, and holding the power accountable. If you have been a victim of a scam, know of government waste, or have seen something fall through the cracks, e-mail Paula or call the newsroom with a tip. She also works as a general assignment reporter covering the Decatur area.
Paula joined the news team in August 2010 as Champaign's Bureau Chief. She did it all in the bureau: writing, shooting, editing and fronting her stories.

Prior to working at WAND-TV, Paula reported at WLNS, the CBS affiliate in Lansing, Michigan. There she covered the flailing auto industry, proposed legislation and a wealth of other breaking topics.

Paula also spent time interning at two investigative units in Chicago. As an intern at WBBM, Paula helped break a story about a home security company that scammed the poor and the elderly. As a direct result of this investigation, Illinois Attorney General Lisa Madigan filed suit against the company, and all the victims got their money back.

Paula graduated cum laude from the Medill School of Journalism at Northwestern University. As a student, Paula re-created her local chapter of the Society of Professional Journalists and served as its President. She also kept busy by trying her hand at all of the major campus stations and publications.

When she's not at the station, she loves spending time with friends and family, listening to live music, and watching movies. She's a "Big Sister" with Big Brothers and Big Sisters of Macon County, is a member of the Junior Welfare Association, and is on the Marketing Committee of the Lincoln Trails Council of the Boy Scouts. She also hosts and helps out with many charitable organizations in the community. Feel free to say "hi" when you see her out and about!