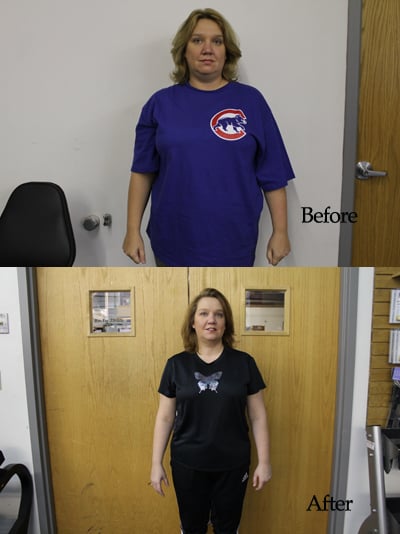 Melissa Sterling
Posted:
Contestant Name: Melissa Sterling
Hometown: Pleasant Plains
Age: 39
Height: 5'6"
Weight: 213
BMI: 34
Occupation: Daycare
1st WEIGH-IN: 213
2nd WEIGH-IN: 197
Final WEIGH-IN: 194, 19 lbs lost
Why did you sign up for Central Illinois' Biggest Loser?: I am interested in being healthy again. I also like the benefit of having trainers and the encouragement of the others in the program.
What are your personal goals for this contest?: Get into better shape. Make a lifestyle change for the better. I would like to lose 50 pounds. The most important thing for me will be to get healthy again.
I turn 40 this year and would like to see myself healthier in my 40's then in my 30's. I am very excited for this opportunity.