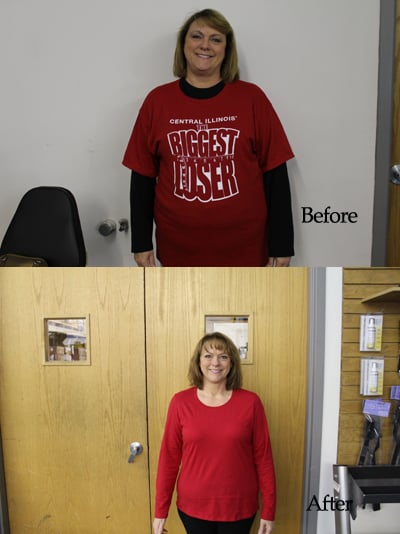 Carla Blakley
Posted:
Contestant Name: Carla Blakley
Hometown: Springfield
Age: 49
Height: 5'6"
Weight: 211
BMI: 34
Occupation: RN
1st WEIGH-IN: 211
2nd WEIGH-IN: 187
Final WEIGH-IN: 160, 51 lbs lost
Why did you sign up for Central Illinois' Biggest Loser?: I thought it would be a great opportunity; motivation to get into shape; I love competition; I am a new grandma and I want to be around to see her grow up.
What are your personal goals for this contest?: Get in the habit of working out regularly; reach a healthy weight; decrease my risk for heart disease and diabetes.
I am 50 years old, have four kids and one granddaughter. I have been a RN at St. John's Hospital for the past 29 years. I have struggled with weight my whole adult life. Losing weight is not the problem; keeping it off is the problem.