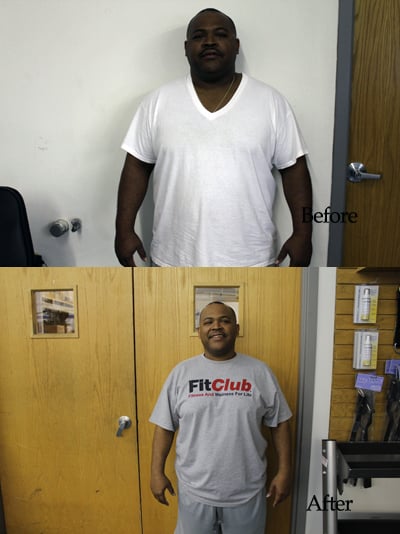 Marcus Currie
Posted:
Contestant Name: Marcus Currie
Hometown: Springfield, IL
Age: 35
Height: 5'8"
Weight: 267
BMI: 40
Occupation: Asst. Training Manager
1st WEIGH-IN: 267
2nd WEIGH-IN: 246
Final WEIGH-IN: 222, 45 LBS lost
Why did you sign up for Central Illinois' Biggest Loser?: I signed up to lose weight and to improve my health. If I win, it will just be a perk.
What are your personal goals for this contest?: My goal is to lose weight and become more energetic.
I am a laid back type of person. I enjoy hanging out with my kids and going to their games. I work at a collection agency where I set quite often, which has helped me gain a lot of weight. I am ready to get rid of this extra baggage and become Central Illinois' Biggest Loser.