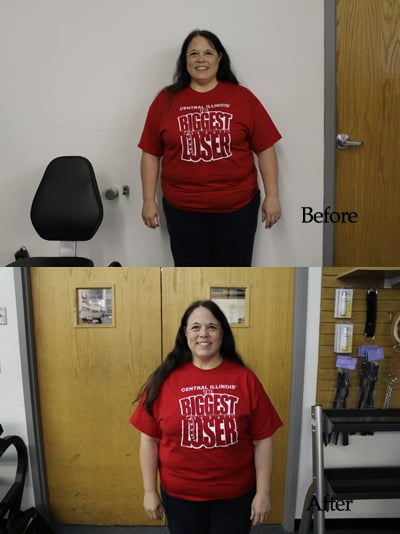 Susan Weber
Posted:
Contestant Name: Susan Weber
Hometown: Rochester
Age: 52
Height: 5'2"
Weight: 263
BMI: 47
Occupation: Medical Technologist
1st WEIGH-IN: 263
2nd WEIGH-IN: 242
Final WEIGH-IN: 237, 26 lbs lost
Why did you sign up for Central Illinois' Biggest Loser?: I am a big fan of the show and thought this would be a good way to get me started losing weight
What are your personal goals for this contest?: I am hoping this will help me to make the commitment to lose weight and get healthy.
I am married and have two sons. I am a medical technologist in Springfield. I took a management job this past year and find myself sitting more. I enjoy hiking, biking and horseback riding.