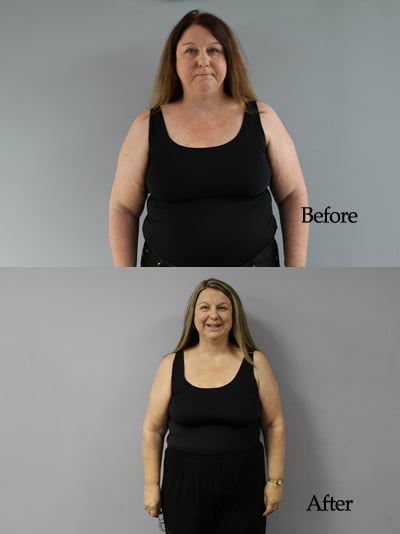 Leslie Ervin
Posted:
Contestant Name: Leslie Ervin
Hometown:
Age: 53
Height: 5'6"
Weight: 260
BMI: 42
Occupation: Banking
1st WEIGH-IN: 260
2nd WEIGH-IN: 242
Final WEIGH-IN: 232, 28 lbs lost
Why did you sign up for Central Illinois' Biggest Loser?: I feel like my weight is out of control. I would like to get in better health and lose weight. I also want to get on a workout schedule to maintain better health and weight loss.
What are your personal goals for this contest?: To lose 30 pounds or possibly more to get started. To have more stamina.
I am a very hard worker with a good sense of humor. I enjoy being around my friends and family.