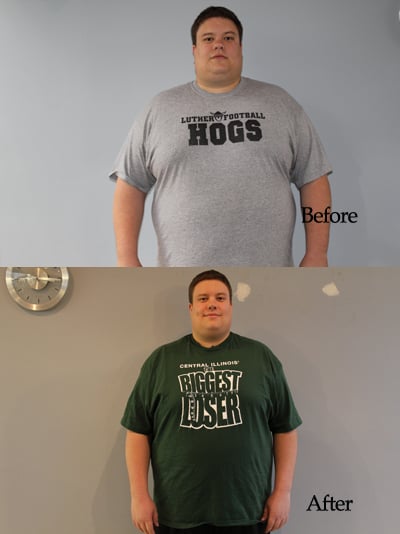 Josh Minnes
Posted:
Contestant Name: Josh Minnes
Hometown: Urbana
Age: 27
Height: 6'3"
Weight: 421
BMI: 51
Occupation: Student
1st WEIGH-IN: 421
2nd WEIGH-IN: 386
Final WEIGH-IN: 361, 60 lbs lost
Why did you sign up for Central Illinois' Biggest Loser?: I am a full time student at EIU. I work part time at Freestar Bank. I plan on coaching football and need to be in better shape.