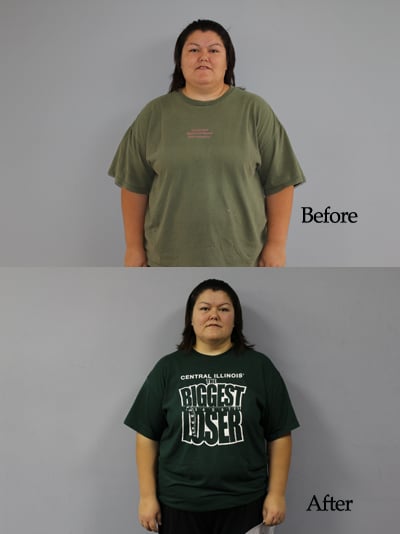 AnnMarie Trumpinski
Posted:
Contestant Name: AnnMarie Trumpinski
Hometown: Urbana
Age: 39
Height: 5'4"
Weight: 265
BMI: 45
Occupation: Homemaker
1st WEIGH-IN: 265
2nd WEIGH-IN: 249
Final WEIGH-IN: 241, 24 lbs lost
Why did you sign up for Central Illinois' Biggest Loser?: I am a fan of Biggest Loser and have decided that it is time to stop sitting on the couch. I will be 40 next year and would like to begin the next phase of my life in a healthier place.
What are your personal goals for this contest?: To lose weight, learn to eat better and prolong my life.
I am quiet and shy. I would like to usher in my 40's with a healthier lifestyle. I enjoy photographing local landscapes, reading, gaming and movies. I look forward to what changes 16 weeks will bring.