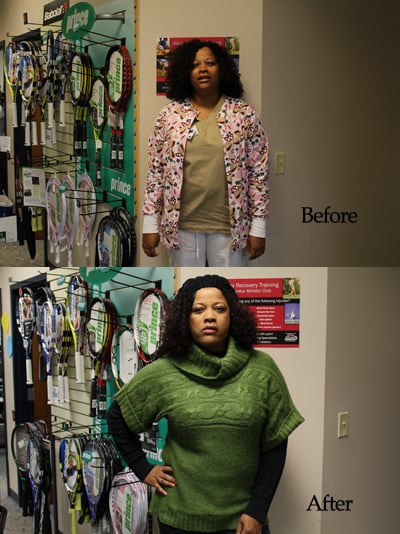 Angela Green
Posted:
Contestant Name: Angela Green
Hometown: Decatur
Age: 47
Height: 5'8"
Weight: 233
BMI: 35
Occupation: Nurse
1st WEIGH-IN: 233
2nd WEIGH-IN: 216
Final WEIGH-IN: 212, 21 lbs lost
Why did you sign up for Central Illinois' Biggest Loser?:
What are your personal goals for this contest?: To improve my health, lower blood pressure and lost weight.
I am a very happy and lucky person who enjoys life. I want to lose the 30 pounds I have added to my body over the years. My health is a major concern at this point in my life.