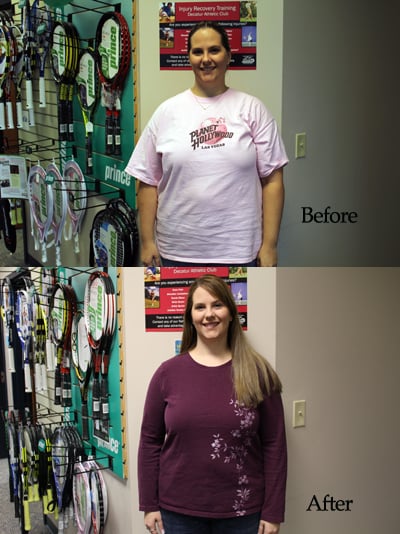 Anna Moran
Posted:
Contestant Name: Anna Moran
Hometown: Decatur
Age: 31
Height: 5'7"
Weight: 221
BMI: 34
Occupation: Senior Pharmacy Technician
1st WEIGH-IN: 221
2nd WEIGH-IN: 206
Final WEIGH-IN: 202, 19 lbs lost
Why did you sign up for Central Illinois' Biggest Loser?: To lose weight!
What are your personal goals for this contest?: I would like to become a healthier person for myself and my family. I want to be able to teach my children how to be healthy as well.
I have a wonderful husband and 3 beautiful children. I work full time at Wal-greens, part time at Mary Kay and I can't wait to be a hot mama again!