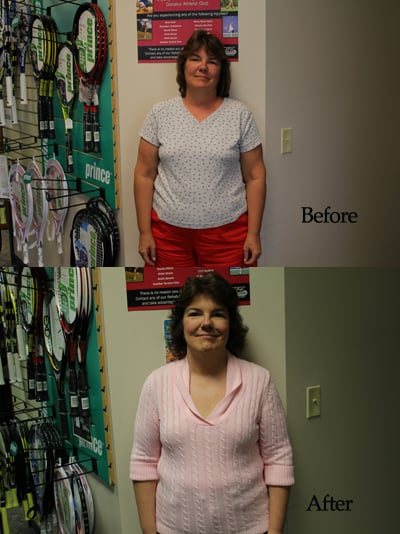 Cynthia Moore
Posted:
Contestant Name: Cynthia Moore
Hometown: Decatur
Age: 46
Height: 5'5"
Weight: 193
BMI: 32
Occupation: Homemaker
1st WEIGH-IN: 193
2nd WEIGH-IN: 184
Final WEIGH-IN: 176, 17 lbs lost
Why did you sign up for Central Illinois' Biggest Loser?: To lose weight, get healthy and get off my high blood pressure medication
What are your personal goals for this contest?: To get off my blood pressure medication and tone up.
I have been married for almost 25 years and we have one child.