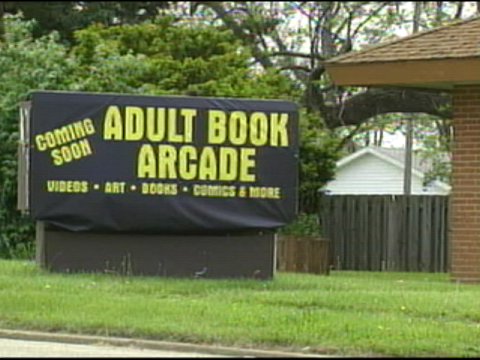 DECATUR, IL- Many Decatur residents are in shock after a sign for a planned adult bookstore goes up in the middle of town.
The sign advertising "Coming Soon: Adult Book Arcade" went up earlier this week in front of a building along North Main Street.
The building is in an area which is considered a commercial district but according to Assistant City Manager Billy Tyus, businesses like adult bookstores are only allowed in heavy industrial areas.
WAND contacted the listed owner of the property, who would not comment when asked about the sign.
Tyus says no one has contacted the city about opening an adult bookstore in the area. He says they have received several calls complaining about the sign and they are trying to get in touch with the owner of the property.
Tyus also says the city's zoning rules are easily accessible, so any business owner can learn about them before setting up shop.