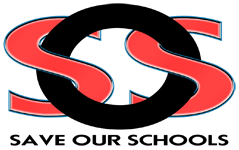 Champaign - A new bill in the statehouse will make it a misdemeanor for certain people to enter areas surrounding schools.
House Bill 78 seeks to set up a 1000-foot buffer zone around schools. People who pose a threat to the school cannot enter. If they do, they may be arrested.
The bill has passed unanimously in the house and senate. It is now back in the house because senators added three amendments.
The bill is designed to keep kids safer outside of school, where groups of people hanging out can help incite crime or violence.
The bill will allow school resource officers to force people who are creating trouble to leave by penalty of arrest.
Central High School Resource Officer Brandon Thomas says it follows a trend of creating a safety net around schools.
"Drug dealers too close to the school get penalized heavier, sex offenders cannot live near schools, speed zones," Thomas told WAND.
Thomas says by removing people who could incite violence and crime, the areas around school could be much safer.
.