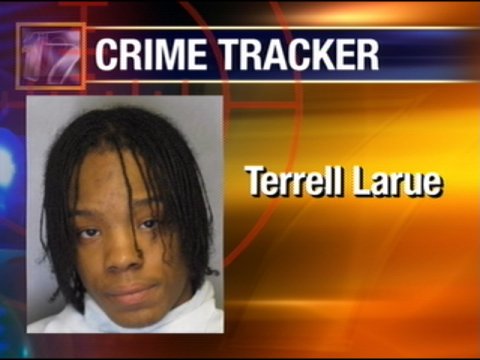 URBANA, IL- Urbana police have arrested a suspect accused of murdering a Danville man earlier this year.
Terrell Larue, 19, is accused of fatally shooting 24 year-old Kevin Jackson on Valentines Day.
The Champaign News-Gazette reports that police found Larue Thursday afternoon in his girlfriend's apartment in the 900 block of North Broadway Avenue in Urbana.
Police say Larue was hiding in a closet under a pile of clothes. He is expected to appear in court Friday afternoon.
Another man also charged in the murder, 21 year-old David Moore, was arrested last month and remains at the Champaign County Jail.