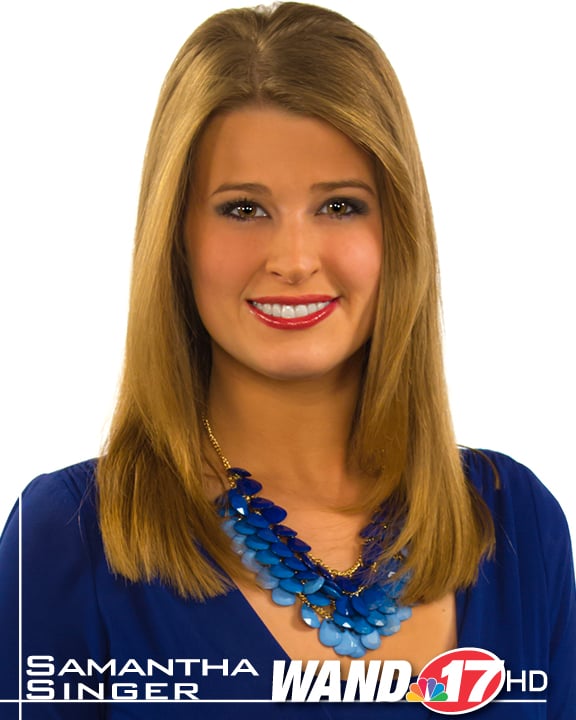 Samantha is a Champaign Bureau Reporter/Photographer for WAND News. She first began her journey at WAND as an intern. She then transitioned into positions as part-time reporter, 6 & 10 o'clock producer, and then began as a reporter in late July 2011. Samantha graduated from the University of Illinois Urbana-Champaign with a bachelor's degree in Broadcast Journalism. While at the U of I, Samantha worked as a producer at the student radio station WPGU, where she wrote, voiced and edited commercials. She also worked for Illini Productions, the official video department for Fighting Illini Athletics. She had valuable experience shooting several Fighting Illini sports. Also during college, Samantha won a Student Silver Dome Award from the Illinois Broadcasters Association. She received First Place for "Best TV Weathercast."
Samantha says she's honored to be a part of the news team. The best part about her job is that she gets to meet new people every day and learn such a wide range of topics with each story she covers!
Samantha is from a suburb of Chicago and is very excited to be reporting in her home state. In her free time, she likes shopping, dancing, running outside, going to the movies and spending time with friends and family.
If you have a story idea or would just like to say hi, please email Samantha at samantha.singer@wandtv.com!