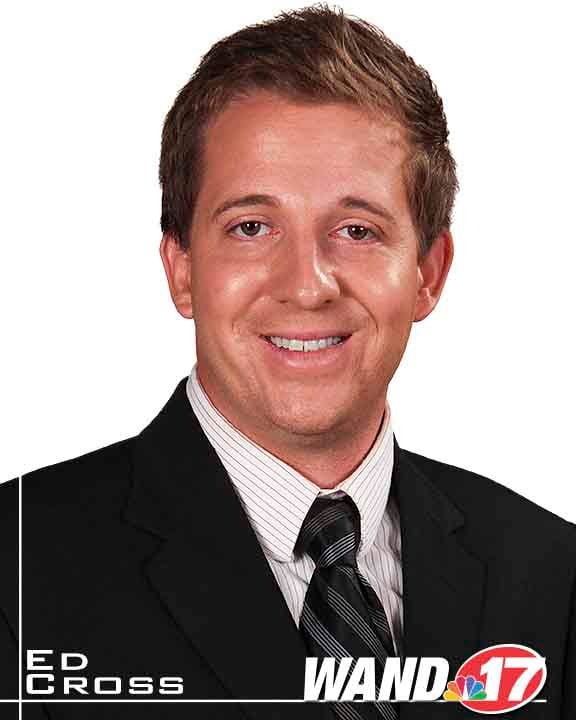 Ed Cross is the Springfield Bureau Chief. Ed joined the WAND News team in October 2011.
Ed is a graduate of the Radio-TV broadcasting program at Lake Land College in Mattoon. While at Lake Land, Ed hosted 'Coaches Corner' and interviewed coaches once a week. Ed also served as an assistant coach for the men's basketball team under Cedric Brown.
Ed began his professional broadcasting career in January of 2009 at the Miller Media Group in Taylorville. Starting off as the morning show host for 94.3 WMKR, he became the News and Sports Director in November of 2009. He covered one murder trial, the Taylorville Energy Center legislation at the capitol, and several education related stories.
In addition to being a dedicated reporter and self-described 'political junkie,' Ed is also involved in several organizations and activities. He and his wife Jen serve as youth group leaders for their church in Pana. He is also involved with Taylorville youth sports (basketball and baseball).
When not on camera, Ed is an avid outdoorsman. He recently took part in competitive bass fishing in the Wal-Mart Bass Fishing League's Illini Division. Citing being out on the lake as his "home away from home," Ed says he's looking to another successful year on the BFL tournament trail, and looks forward to someday teaching his kids the gift of fishing.
If you have a story idea you would like to share with Ed Cross, please email him at ed.cross@wandtv.com.