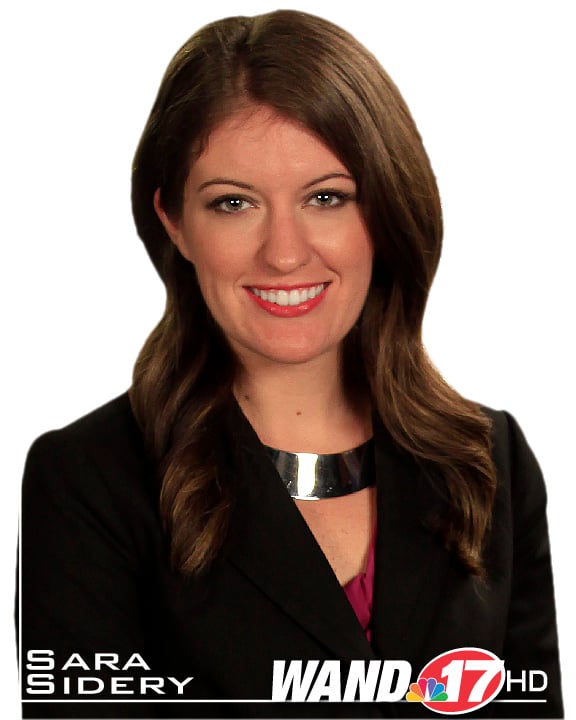 E-mail Sara: sara.sidery@wandtv.com
Sara Sidery is a Champaign bureau reporter for WAND News. She joined the WAND News Team in October 2011.
Originally from Westfield, Indiana, she moved from the Hoosier State to tell your stories right here in Central Illinois! Sara has a Journalism degree from Indiana University. Prior to coming to WAND, she spent time at two stations in Indianapolis: NBC affiliate WTHR and CBS affiliate WISH.
A few things about Sara... She's a loyal Indianapolis Colts fan and loves hanging out with her family. She also has a huge affinity for classic rock music, namely The Rolling Stones.
Send your story ideas to Sara's Facebook or sara.sidery@wandtv.com