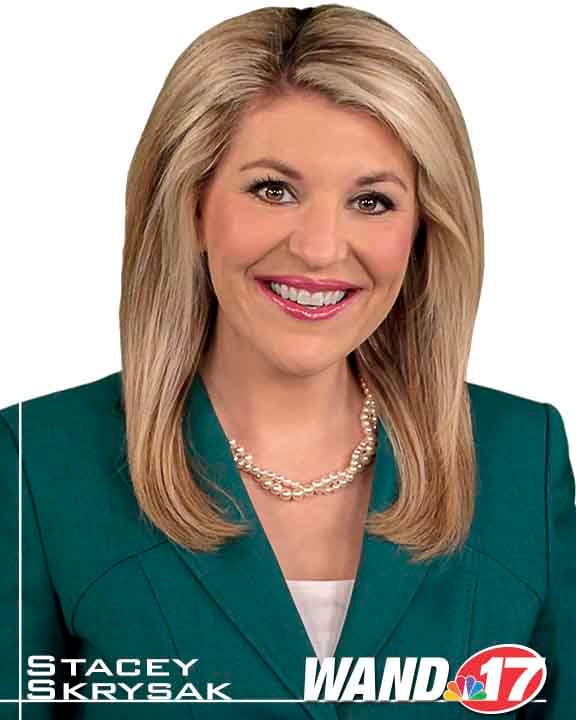 Stacey Skrysak co-anchors WAND News at Noon and First News at 4 weekdays with Dawn Sterling.

Stacey is no stranger to the Midwest. She grew up in San Diego, but is a Midwesterner at heart! Her career has taken her all over the country with stops in California, Nebraska, Michigan, and most recently in Boise, ID. Stacey graduated from the University of Oregon and is a diehard "Ducks" fan. She is obsessed with college sports (especially football), even planning her weekends around watching her Oregon Ducks play.
Stacey loves to get out and embrace the community. She's an active "wish granting" volunteer with Make-A-Wish and spent years involved with the Muscular Dystrophy Association.
When she's not working or volunteering, you can find Stacey exploring Central Illinois with her husband and their weimaraner dog. Yes, the dog seems to go everywhere with them!
You can find Stacey on social media at all hours of the day. Make sure to follow her on Twitter and Facebook. And she's always looking for interesting stories. You can email her at
Stacey.Skrysak@wandtv.com