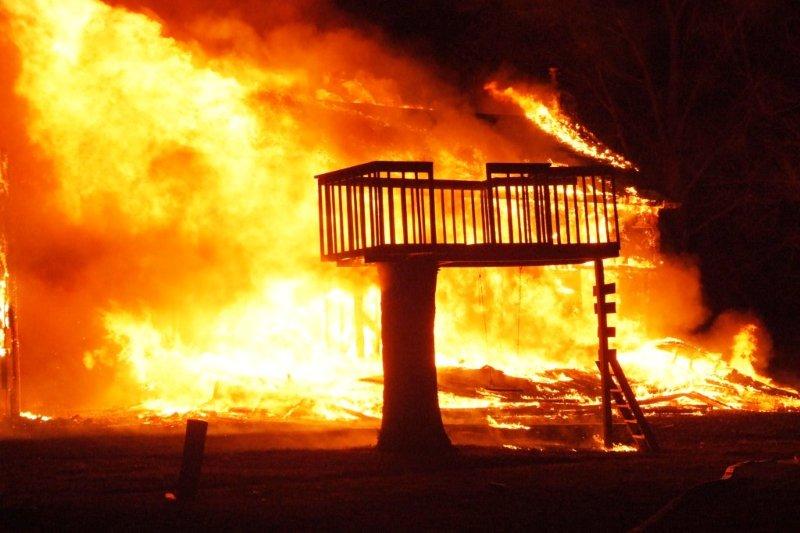 Photo courtesy: Gene Reed
CHRISTIAN COUNTY, IL- A family of five is homeless after a fire tore through their Rosamond home not once, but twice in less than two weeks. Fire investigators now say someone lit those fires on purpose.
Firefighters say this is an arson case for several reasons: the house was on fire twice in a short time period, there was no gas or electric running in the house and by the time firefighters got to the home, the fire was already out of control.
Pana Assistant Fire Chief Roger Moss says fires like this one put multiple communities in danger. "We've got firefighters coming from towns all around us to lend help," Moss says. "That's leaving their towns unprotected or less protected."
Tankers from Nokomis, Ramsey, Witt, Owonico and Okenee worked for more than five hours to put out the fire. No one was injured in the fire.
They is now an award of up to $10,000 for any information about this case. Anyone with information about this fire is asked to send tips to Christian County Crime Stoppers, 1-800-568-TIPS, or the Pana Police Department, 562-2141.