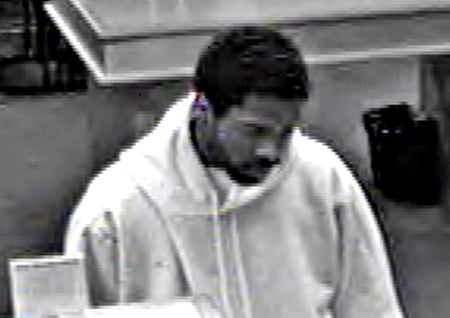 CHAMPAIGN, IL- Champaign Police are looking for a man they say robbed a bank Thursday morning.
Police say the suspect walked into the First Financial Bank in the 1600 block of South Prospect Ave. just after 9 a.m. and handed the teller a note demanding money.
Police say the man implied he had a gun but bank employees did not see one. The suspect left the bank with an undisclosed amount of money
The suspect is described as a black man in his late 20's, 5'5" tall, 130 lbs with a scruffy goatee.
Anyone with information about this case is asked to contact Champaign Police, 351-4545, or Crime Stoppers, 373-TIPS.