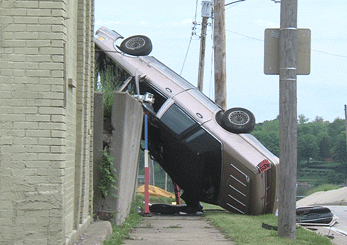 DECATUR, IL- Decatur Police are at the scene of a rollover crash at South Franklin Street and Marion Avenue just south of the downtown area.
Traffic is being diverted onto Lake Shore Drive at the bridge over Lake Decatur and the ramp from Lake Shore to Franklin Street is closed.
Police are saying the driver of the car died. The driver's name has not been released.
The accident is causing major traffic backups and drivers might want to avoid the area.