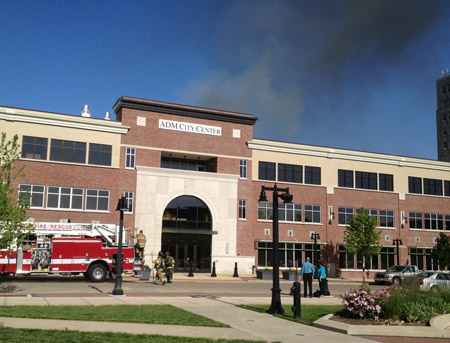 UPDATE: The fire at the ADM City Center has been put out. The fire was extinguished by 6 p.m. Monday evening. There were no injuries reported.
DECATUR, IL- Firefighters are putting out flames at the new ADM City Center building in downtown Decatur.
Firefighters arrived at the fire around 4:45 p.m. Monday. Witnesses on the scene could see black smoke coming from the back and top of the building. As of 5:15 p.m. 5-6 fire trucks could be seen around the building, most of which were working on the back side of the building.