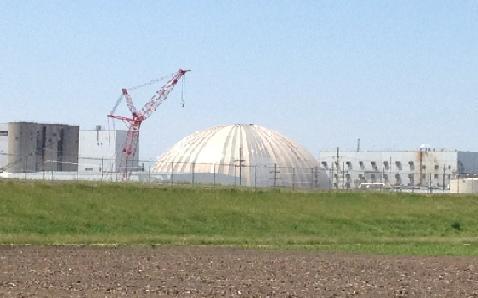 DECATUR, IL- Decatur firefighters were called out to a fire at the ADM plant on Decatur's east side Friday morning.
ADM has confirmed that the fire was in a coal storage area at its cogeneration facility, which is used to produce electricity.
The Decatur Fire Department responded to the fire at around 10 a.m. Friday morning. Firefighters were still on the scene past 2 p.m.
Firefighters were using oxygen tanks and rotating who was going in to work the fire because of the heat. ADM assisted, using a back-hoe to move some of the coal out of the way.
Fire departments from neighboring towns were put on alert in case another fire broke out some where else in Decatur, but they were not needed.
There are no reports of any injuries. At this time the extent of the damage is not known.
The cause of the fire is still under investigation.