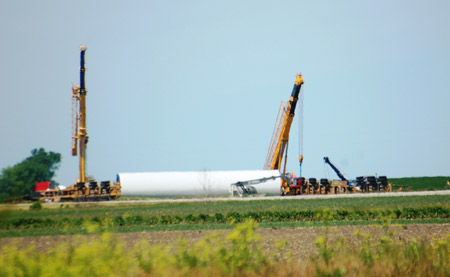 IROQUOIS COUNTY, IL- Illinois State Police had to handle a big load dropped off by a semi Tuesday night in Iroquois County.
Troopers say a semi pulling two trailers was loaded with more than 100,000 pounds of building material for a turbine support base.
One of the trailers had a mechanical failure and the driver lost control of the vehicle. The trailer overturned on the side of the road, dropping the wind turbine parts.
No one was injured in the accident, but crews were still trying to get the load back onto a trailer Wednesday morning.