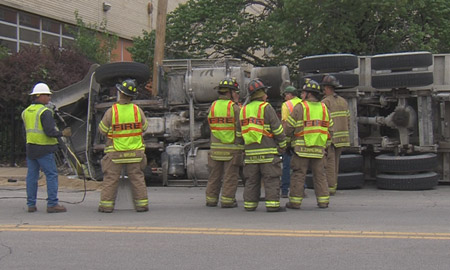 DECATUR, IL- A crash near a Decatur manufacturing plant created quite a mess Friday morning.
A semi rolled over in front of the Mueller Company plant at the corner of Eldorado and Monroe streets around 9 a.m.
The truck's load of sand spilled in the yard of the Mueller plant and diesel fuel leaked from the truck's fuel tanks.
One person was taken to the hospital for treatment. No word yet on what caused the accident.