Gov. Quinn To Meet With Lawmakers Next Week
Posted: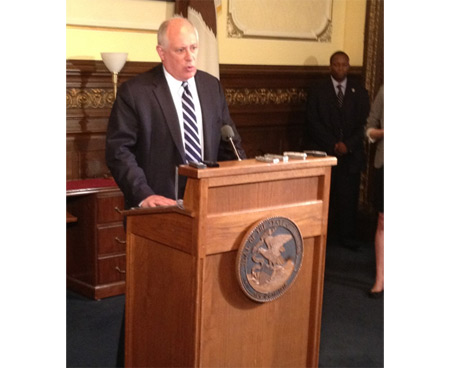 SPRINGFIELD, IL- The state's credit rating is in danger after lawmakers failed to close a huge hole in the state's pension system this week.
The Illinois legislature went home Thursday night after pension reform efforts collapsed. But if they thought they were done, Governor Quinn says, they're wrong.
At the Capitol on Friday, Governor Quinn announced that lawmakers must complete the work they started on pension reform. The financially troubled state is in danger of having its credit rating knocked down a couple of notches, which could cost taxpayers millions.
The governor will sit down next week with legislative leaders to try and work out a compromise before calling lawmakers back for a special session.
"The most important issue of our time is pension reform," Quinn said Friday. "We're very, very close. We know we can do it if we just summon our energy, put every ounce of fiber we have in our bodies to get pension reform for the people of Illinois."
Two other important issues that impact central Illinois: Quinn says despite the desire of lawmakers to keep the Jacksonville Developmental Center open, he will move ahead with plans to shut down that facility; and lawmakers passed a bill to expand gambling, which would include a casino in Danville.
Governor Quinn is hinting that he will veto the gambling bill, setting up a show down in the fall veto session this November.