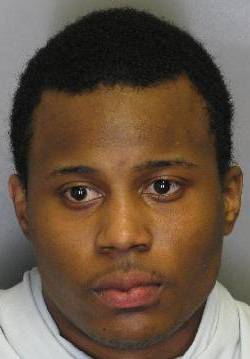 Fenn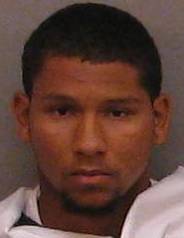 Chaney
URBANA -- A man charged in connection with Tuesday's shooting incident in Urbana appeared in court for the first time Wednesday. Gabe Chaney, 18, is charged with aggravated battery with a gun.
Police say they're still looking for Ardis Fenn, 23, who was last seen armed with a rifle. Fenn was wearing a white t-shirt and red shorts, and has a teardrop tattoo on his face.

An 18-year-old man was found shot in the thigh in the Auto Zone parking lot in the 600 block of E. Main St. around 4:45 p.m. Tuesday. Now police are asking for your help finding the men involved.

According to Urbana police, the shooting happened at a business in the 700 block of E. Main St.

Witness Karl Smith was in line at a funeral down the street when he heard shots fired.

"All of the sudden we just heard 'crack, crack, crack!'," Smith said. "Didn't hear any screams or anything else, just that 'crack, crack, crack!"

The victim's name was not released, but was taken to Carle Hospital where he was treated and released.

Anyone with information about the suspects' whereabouts should call Urbana Police or CrimeStoppers at 373-TIPS.