Matt Loveless
Posted: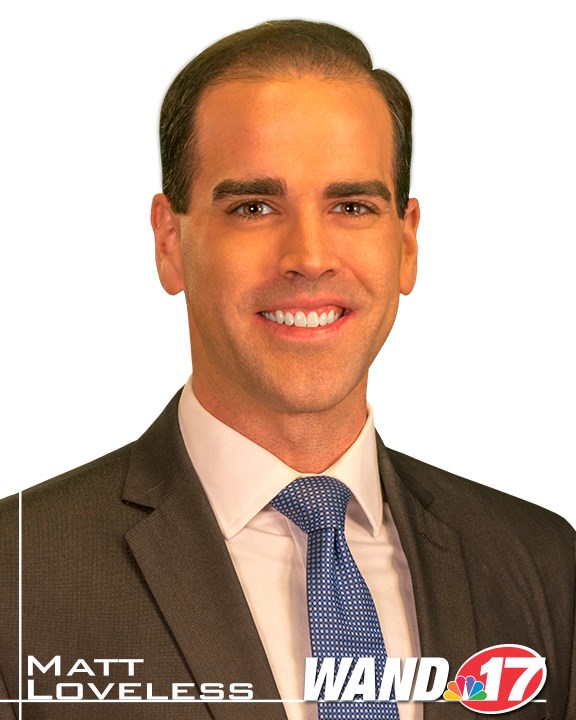 Matt Loveless anchors WAND's morning and noon shows, following an award-winning four-year stint as Sports Director. He says it was a difficult decision to make the switch, and bid farewell to many of the contacts he's made in central Illinois sports, but he's looking forward to a new stage in his broadcasting career.
Matt originally joined the team in April of 2012 after spending his entire life in the northwest. Before he came to Illinois, he was working at KTRV TV in Boise, Idaho, covering all kinds of sports. Most days, that included the Boise State University football team. With their national notoriety, and their ability to create quite a bit of controversy in the college football polls, there was never a dull moment covering the Broncos. Before that, he was a nightly news anchor and general assignment reporter at KLEW TV, the CBS affiliate in Lewiston, Idaho.
In the years before, he spent time with KNDO TV (NBC) in his hometown of Yakima, WA, and at FSN Northwest, the regional sports network for the area covering his favorite teams and players. Naturally, a lot of his free time is spent watching those teams - the Seahawks, the Mariners, his alma mater Washington State Cougars, and not-so-patiently waiting for the return of his beloved Supersonics, which -- as he puts it -- were "tragically torn away from their rightful home" in 2008.
Most importantly, Matt's switch to mornings give him more time with his family. The sports schedule can be inconsistent, and call for some very long days. Now he gets to spend more time with his wife and young son, and looks forward to many more trips to the zoo, the park, and all of the other fun things having an open afternoon can bring!
Give him a like on Facebook, a follow on Twitter, or send him an email: matt.loveless@wandtv.com. He's still taking all story ideas - even sports!