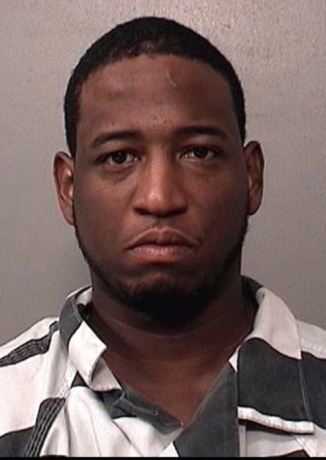 Decatur, Ill. - An arrest has made in connection with the shooting deaths of Freedom and Central Cunningham.
Demarta L. Cunningham, 28, was arrested and charged with First Degree Murder for the murders of Freedom and Central Cunningham. Police say Demarta will face additional charges of Robbery and Felony Mob Action for the incident which police say occurred earlier on this date.
Freedom and Central were found shot to death in the 1200 Block of North Clinton Street in April.
While working on an unrelated Robbery that occurred earlier this date, Decatur Police Patrol Officers encountered an individual that Detectives were trying to locate for interview on the double murder. That subject was interviewed by Detectives, along with other persons who had previously been spoken to regarding the double murder.
David Dickerson, Deputy Chief of Criminal Investigations with the Decatur Police Department, stated that he has not ruled out further arrests on the double murder. Decatur Police Detectives are still encouraging any persons with information to contact Crime Stoppers at 423-TIPS or Detectives at 424-2734.