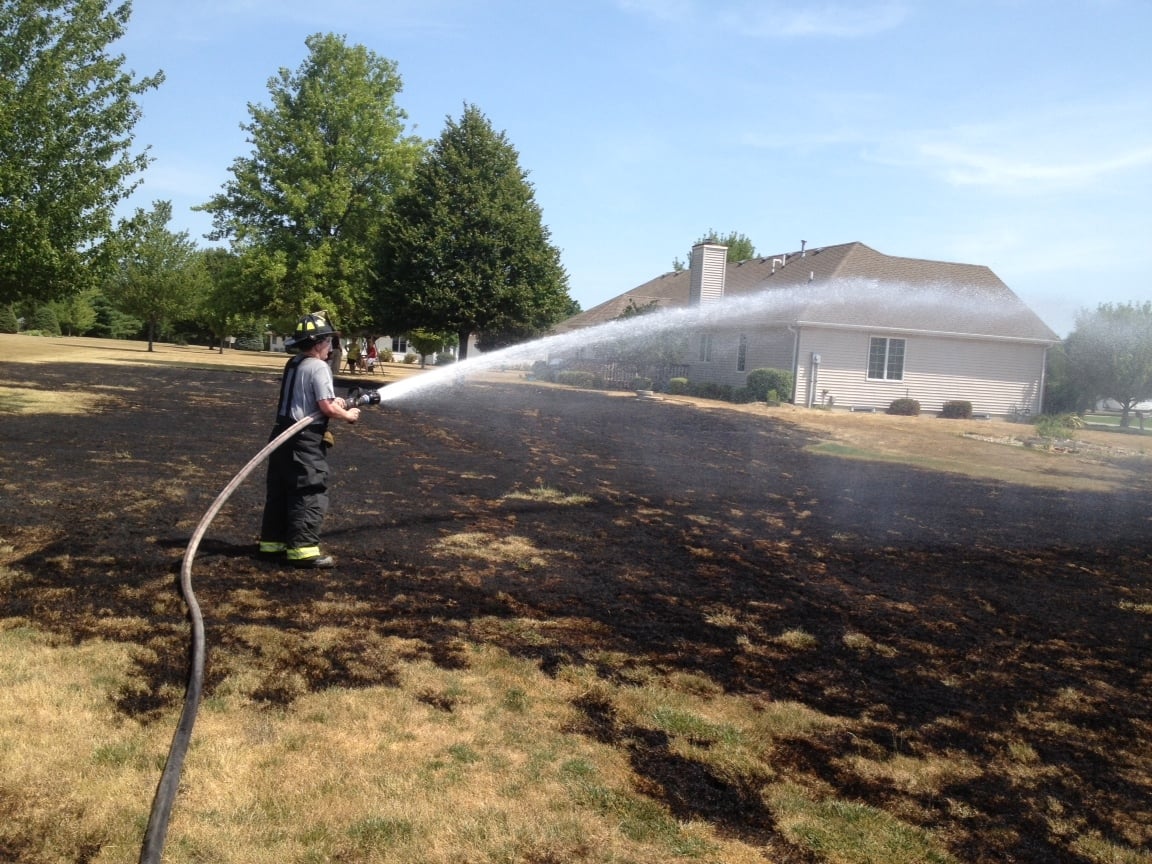 Clinton - Hot weather and the drought pose a safety hazard as fire departments deal with grass fires.
Shortly after ten this morning Clinton firefighters responded to a grass fire in a residential area on Brittany Lane. When they arrived three homes were in danger. They quickly called for help. Fire departments from Maroa, Kenney and Wapella responded to the mutual aid call.
The first job for firefighters was to save a home that was endangered by flames. Siding on the house began to melt. A second home was saved from damage when the fire stopped at decorative rocks a few feet from the house.
An ambulance from Clinton stood by as firemen worked to contain the fire in 90 degree temperatures. The ambulance also provided water.
There were no serious injuries and damage to the home was minimal. The cause has not been determined but the flames spread quickly due to the dry grass. Clinton Fire Department Captain Brandon Karr tells WAND News a burning ban will remain in effect in Clinton as long as the dry weather continues.