Mitchell Won't Vote For Tax Hikes In Reform Package
Posted: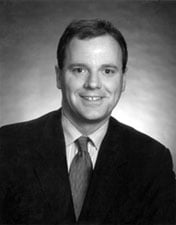 Forsyth - The Illinois House may tackle reforming the state pension system when it meets August 17th. But lawmakers like State Rep. Bill Mitchell say they won't vote for any measure that could result in tax increases.
"It's a bone of contention," Mitchell told WAND News. "I don't think you're going to get a lot of votes on our side of the aisle for that."
The Senate passed portions of a pension reform bill in May. It did not deal with a controversial proposal to push the costs of teacher pensions on to local school districts. It's this part of the plan which has met stiff opposition from Republicans in the House.
"I think it's a contentious issue," said Mitchell. "It's going to mean to the people of Central Illinois a huge property tax increase." Mitchell says he won't vote for anything that raises taxes.
Mitchell also says it will take a three-fifths vote to approve a reform package. He does not think the votes are there. "It effects current retirees. And that has some constitutional implications that I think will be going to court," he stated.
The "We Are One Coalition", which is made up of state labor unions, is fighting current reform measures. The coalition is expressing interest to work with legislative leaders to develop what they call, "A fair pension solution."
The Illinois House adjourned in May without addressing pension reform.