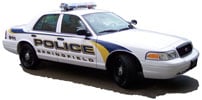 Springfield - Police in Springfield are investigating the suspicious death of a 1 year old baby girl.
A maintenance worker at the M.E.R.C.Y. Communities transitional housing apartments called police after finding an injured woman and baby in an apartment used for homeless women and their children.
When police arrived at the apartments in the 1100 block of S. 19th, they sent the woman to the hospital. The baby later died. Police are not yet calling the death a murder, although they treated the apartment as a crime scene.
Police were at the apartment for several hours. WAND News observed officers removing several evidence bags from the building. Photographic equipment was also taken inside the building.
Results from an autopsy are expected soon.