Dry July - Restrictions On Water
Posted: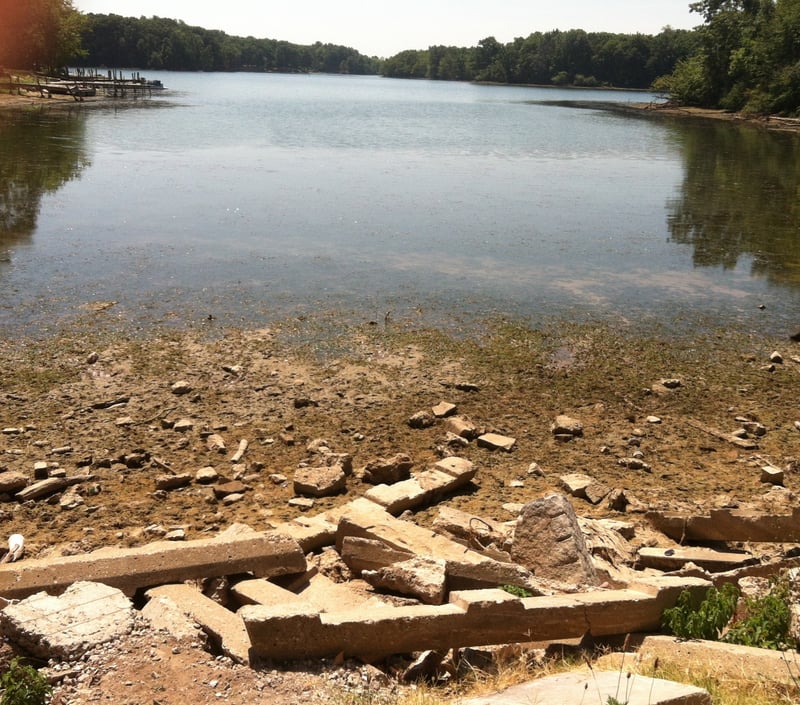 Decatur - If you thought July was dry, you are right. July saw only about 4% of the normal rainfall that we usually see in Decatur.
While Decatur is dry other Central Illinois cities are racing to enact water restrictions as water supplies begin to dry up. Decatur put mandatory restrictions into place last Wednesday. Those are likely to be tightened in the coming days. Springfield and Latham are also putting mandatory restrictions into place.
In Jacksonville, mandatory restrictions are being used for the first time ever. "Jacksonville is not unique," Mayor Andy Ezard told WAND News. "We're trying to look ahead as far as trying to maintain some of our reserves that are out there."
Those reserves are two lakes. Lake Jacksonville is currently more than three feet below its normal level. Some docks are high and dry. Fishermen are having a tough time using their boats on some portions of the lake.
The main water supply for Jacksonville is the Naples Aquifer. The aquifer is pumping four million gallons over water each day. But water consumers are using five and a half million gallons a day. "We don't like putting restrictions on people," Mayor Ezard said. "But it's something I believe that's necessary and I think the people understand that with the severe drought."
At the WAND TV Storm Center in Decatur J.C. Fultz tells us we measured only .14 of an inch at the station in July. That is only 4% of our normal rainfall. Normally we would have seen 3.61 inches in July leaving us 3.47 inches below normal. The last measurable rain at WAND was back on July 8th.
So far in 2012, the measurable rainfall for the year stands at 8.76 inches for the year. In a normal year we would have seen 23.10 inches by now. It's only 38% of the rainfall we usually see at this time of the year.