Don't Strike That Match
Posted: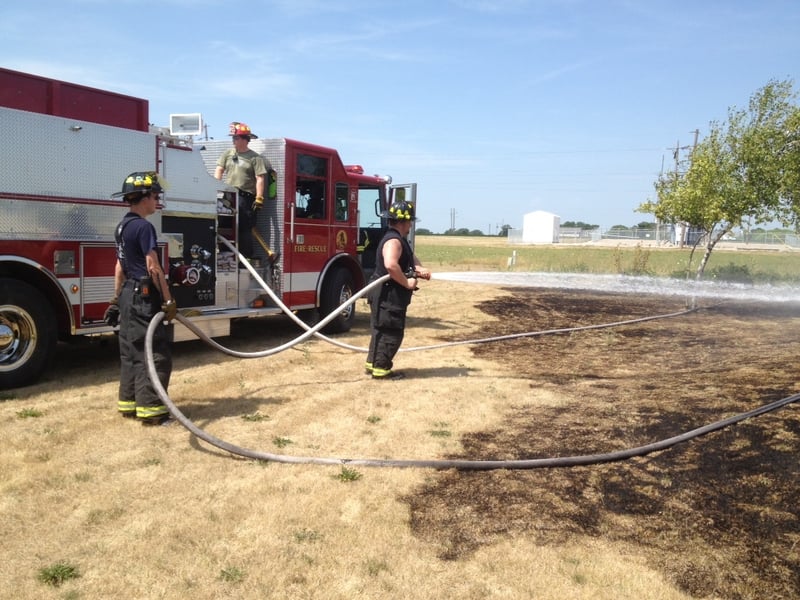 Clinton - Don't strike that match. Don't flick that cigarette. Grass & brush fires have been keeping fire departments busy for weeks in the midst of the prolonged drought.
Burning bans are being implemented in numerous cities, villages and towns. DeWitt County has issued a ban on burning in most of its communities. The City of Clinton has also banned burning. "I would not recommend burning of any kind if that is at all possible," Teresa Barnett of the DeWitt County/Clinton EMA told WAND News.
Grass & brush are extremely dry. A recent grass fire raced through a residential neighborhood in Clinton threatening three homes and burning a section of siding on one of them.
"We have had excessive dryness and lately we have had excessive heat," Barnett stated. "All of those things put together form a combination for very dangerous fire situations."
Barnett says you should use common sense. Just a small spark can start a fire that can damage property and injure others. She pointed to people not paying attention to charcoal grills and running hot cars on dry grass as ways fires can start. The most common culprit is careless cigarette smoking. "People throwing cigarettes out the window or flicking a cigarette ash."
The Rochester Fire Protection District has declared a "No Burn Ban". The ban includes the entire Village of Rochester and some surrounding rural areas. The ban is effective immediately and runs until August 8th at 12am.