Decatur Acts To Protect Water Supply
Posted: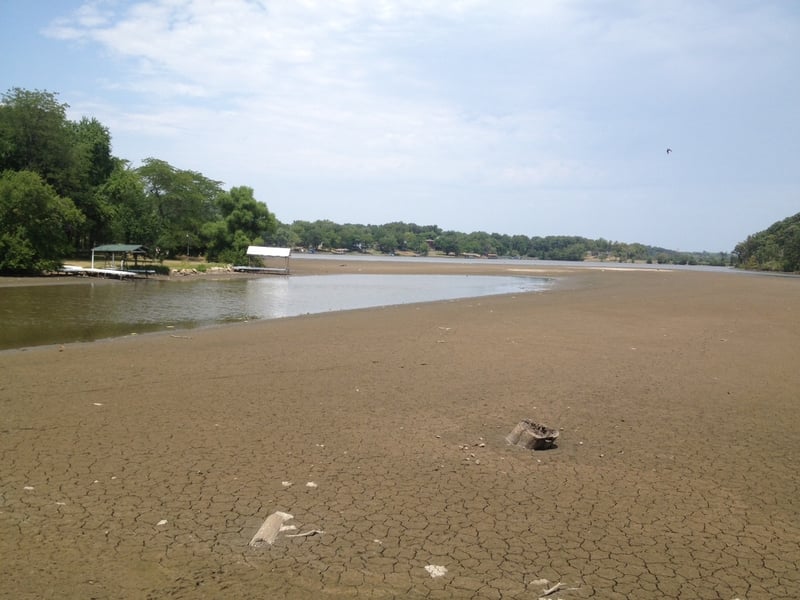 Decatur - The sun reflects off of the water on Lake Decatur in Nelson Park. It's a pretty scene that masks a serious threat to the cities water supply.
"Unfortunately, this drought is now being compared to the severe droughts of the 1950's and the 1930's," Keith Alexander, Director of Water Management, told WAND News. "We need to take aggressive steps and sacrifices now, not later." Lake Decatur is currently sitting more than three feet below it's normal level.
The prolonged drought is forcing tightened restrictions on water usage in Decatur and Mt. Zion. Lawns and landscaping can not be watered starting Thursday. Bulk water sales are being suspended. New pools and hot tubs can not be filled. Current pools and tubs can be topped off.
Commercial car washes will virtually be out of business on Thursday as the city bans the use of water by car washes, detailing shops and car dealers. "Commercial car washes will also be prohibited from operating when these water restrictions go into effect," Decatur City Manager Ryan McCrady said.
The 2012 boating season may also be over on Lake Decatur. All of the lakes boat ramps have been closed except in Nelson Park. It's anticipated those launches will be shut down as early as next Monday, August 13th. "If they need to get their boats off the lake they need to do that in the next week," McCrady told WAND News.
At this point the intakes for the South Water Treatment Plant are not in danger. But the city is monitoring the lake level daily as water levels keep dropping more than a half an inch a day. "We have to plan for the worst case scenario and hope for the best," Alexander stated. "We fully realize that these restrictions will negatively impact many homeowners and businesses."