7-18-12
It's considered "America's Favorite Pastime" and I can tell by living in Illinois, Baseball definitely is! When I talk sports with people from around here, this question always comes up: "Are you a Cubs or Cardinals fan?". So it should come as no surprise that so many people around here loving playing it. Well, maybe not baseball, but softball! It seems like every night of the week there are games going on.

Mr. Skry and I have been living here for 6 months now and he's already playing on three different softball teams. I come home nearly every week to him asking me if it's ok for him to "fill in" for a game. So, some weeks he's playing three games, other weeks it's more like six games No wonder he wakes up beyond sore, complaining about his aging muscles! We're in our 30's and he's playing softball like he is trying to make a professional team. My husband is extremely competitive when it comes to sports. He's a football player at heart, even played a couple years in college... so it should come as no surprise that he's going to take a community league seriously. And he's not alone...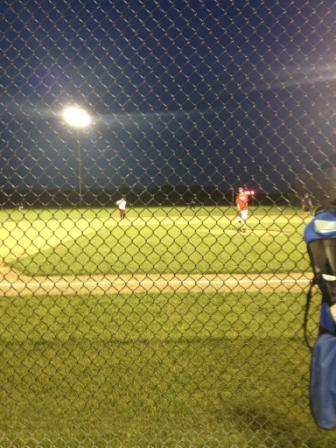 I try to make it to at least one game a week and I can see why these grown adults think it's so much fun. There's an excitement in the air at the ball park (or maybe it's just the smell of popcorn that I like and the fact that they sell beer!). A group of guys, all with the same goal-- to play their hearts out. Think about it: Most of them are married, some with kids, all with jobs. This weekly game is their "guy time", the ball park is their "man cave". It's a time to be athletic (or try at least!), slide in the dirt and swear up a storm. And yes, they sure do take it seriously. I witnessed Mr. Skry kick the fence after a bad call last week. No need to cry boys, this is just a fun game...
Every city we have lived in, Ryan has found a softball league. And I'm so thankful for that. The men are always really down to earth and all around "good guys". I feel like I have come to know the team. Mr. Skry comes home and fills me in on the excitement of the big plays, big hits and misses. And we've made some life long friends through his hobby. It starts as the guys going out for beers after a game, then maybe getting together with the spouses. Then before you know, we've have found great friends. So, thank you grown men for your love of softball. That connection you all share has made for a very happy husband! And yes, if you ever need a "fill in" on your team, I'm sure Mr. Skry would jump at the chance.
---
7-11-12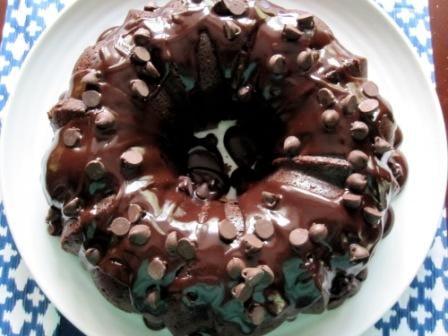 Death By Chocolate Cake, Cookie Dough Brownies, the list goes on and on. It's no secret, I'm an avid baker. I love coming up with new creations and sharing it with the newsroom (ok, maybe I'm just trying to fatten them all up!). Over the last few weeks, I've tried out half a dozen news recipes...and of course captured them on camera. According to a coworker--the pics are like "food porn"...haha! I have posted some below.
So where do I find these recipes? Well, I've become addicted to Pinterest and I am determined to try everything I "pin". Some of the recipes I have tweaked, but for the most part, they are a HUGE hit with the WAND News crew. I have good taste tester at home, which helps out too (Mr. Skry will try just about anything!).
Chocolate Chip Cookie Dough Brownies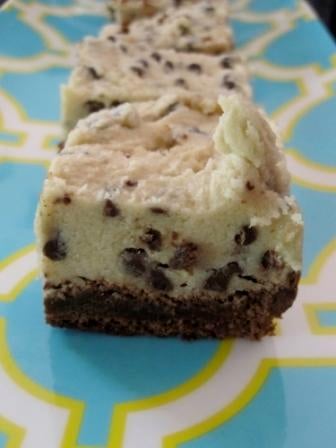 Banana Bread W/ Brown Butter Frosting

One piece of advice when you are finding recipes online: read the reviews. On Pinterest, the picture links you to a blog or recipe. On a website like AllRecipes.com, there are usually hundreds of reviews on the popular recipes. People will often try the recipe and then share what they liked or disliked about it. They will also share how they tweaked the recipe....really good tips!
I've posted links to the recipes I tried recently, in case you want to try them out...just make sure you have a large glass of milk handy, these babies are rich! The "make your mouth water" dishes will be a huge hit in your house! If you have a favorite recipe, please share with me!! You can email me or message me on Facebook. I love trying out new dishes and some of my favorites have come from viewers over the years. Enjoy your week and Happy Cooking!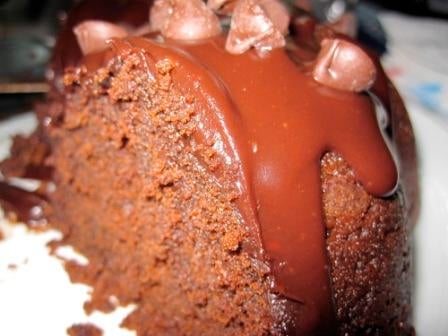 ---
7-1-12
Wow!!! I just finished the 50 Shades trilogy and I feel like my life is now missing something…like there's a big hole. I long for more Christian Grey!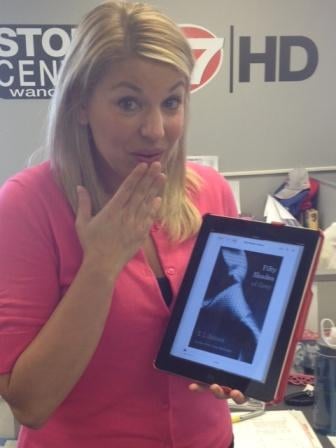 But it didn't start out that way. I finished the first book and here were my initial thoughts:
Holy porn! This book is pretty much porn in writing

I must be really prude

I'm completely happy with my "vanilla" lifestyle
I held off on buying the books because all I heard about was the sex, not any plot. But after months, I decided to give it a shot. Well actually, my husband bought me the first book. Quite the anniversary gift! Even he had heard from friends about the books (apparently it's a "must buy" for wives…but men: Don't get any ideas!).
I had a hard time getting into it at first because it seemed to drag a little. But then it hits you a freight train! Well, at least the sex and bondage does. I had to pick up my jaw off the ground several times in the 24 hours it took me to read it. I also had to google half of the stuff they were talking about…wow I really had no idea that existed!! But what can I say? I was hooked. I couldn't put the book down, wanting to know what innocent Ana Steele would do.
Several viewers told me that I would want the next books ready to go because it's "that good". Sure enough, I finished the first book and downloaded the second it within minutes on my Ipad. I absolutely loved the second and third books. So what is it about the trilogy that has so many women wanting more Christian Grey? While I don't think the writing is the best, I think the author paints such a vivid picture of the characters. For me, the books captured my emotions. My heart ached for the emotionally/physically wounded Christian. I found myself smiling watching the effect Ana had on Christian and found myself hoping for the best. I finished the trilogy with a huge smile and a big sigh…a sigh of content and happiness for how the two brought out the best in each other. I'm a hopeless romantic, can you tell?
Ok, so my random final thoughts on the books:
Who has sex that much??? That really can't be reality, right?

If you can get past the amount of sex scenes, it's a great read! I actually started "skimming" over the sex scenes in the final two books. I thought it was a bit redundant and once again, I'm a prude!

I would not suggest buying the audio book. A coworker did, and from what I hear, it really turns into "audio porn". Imagine listening to some of those scenes while running or biking at the gym!

I understand why so many women love it. Whatever your personal status is, it's an escape. An escape from your everyday life and marriage. I guess you can say it could be a fantasy.

I sure hope E.L. James writes more 50 Shades! I miss Christian and Ana and am actually contemplating reading the series again in a few weeks ( I never do that!).
I'd love to hear your thoughts! It's been so much fun hearing from viewers and friends about their take on the books. It really has become the "talk of the town".
Share your thoughts with me on Facebook or Twitter! And let me know the next book I should read...looking for another one to hook me!
E-mail Stacey: stacey.skrysak@wandtv.com

Stacey's Facebook

---
6-25-12
Well hello there! I'm back on WAND TV today and I couldn't be more excited! It's been about two weeks and I figured I should fill you in on the reason why. No, I didn't move. No, I was not on vacation. I had surgery earlier this month and have been recovering at home. I really appreciate all of the kind words on Facebook and through email. While I'm still somewhat exhausted, I'm slowly trying to get back to work. I'm a workaholic and hate having to sit at home, in bed, watching trashy reality television (ok, maybe I enjoyed a little too much reality TV!). I snapped this photo of Riley. His glazed over expression mimicked mine for the last couple of weeks!
I am blessed to have such a wonderful family. While the constant phone calls and check-ins are a bit much sometimes, I'm thankful for having such caring people in my life. I was lucky enough to have my parents in town before the surgery. My dad had to get back to work, but my mom stayed for an extra week to help at home. Boy, was she a HUGE help! Not only was there matzo ball soup (she makes the best soup!!!) waiting for me when I got home from the hospital, there were also clean sheets on the bed…even home cooked meals for my husband.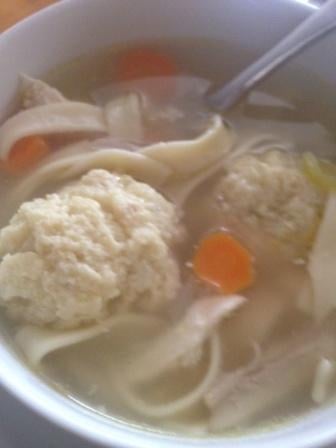 There is something about a mother's touch. My mom is a best friend to me. Next to my husband, she's the one I call when I'm having a bad day or when there's a funny moment I just have to share. Yes, we call each other when we are drinking Starbucks Mochas thousands of miles away…simply because it reminds us of each other. I'm so thankful for her motherly instinct and all of the little things she did to help me and Mr. Skrysak out. She even garnished my lemonade as I was stuck on the couch! Who does that?!? (Loved it by the way)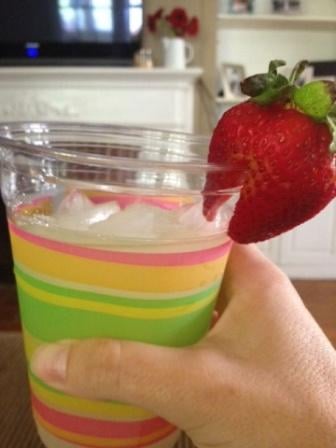 So, I'm back at work…maybe slouching a little bit on air. But, I'm so happy to get into the routine of the news again. I missed my co-anchors, Dawn and Sean, and the entire newsroom. While a few weeks off can be boring when you're home sick, it sure can do a body good!

PS--On my time off, I started the 50 Shades of Grey series. My.Oh.My! I'm prude and it's quite descriptive, but addicting. Look for my thoughts in my next blog in the coming days!
---
6-5-12
I guess you can say it's summer tourism season at the Skrysak household! Our house has turned into a bed and breakfast over the last month with so many visitors. My in-laws were just in town last week for their first visit to Central Illinois. Boy, were they in tourist heaven! Between the Cozy Dogs, Route 66 and all of the Lincoln historical sites, they were never at a loss of things to do. So after a few days of cleaning the house, our next guests arrive tomorrow--my parents!!! Can you tell how excited I am?!?!? Yes, I come from an extremely tight knit family. I talk to my parents at least 4-5 times a day (I'm sure my husband loves that, ha!).
Just look at them--aren't they the cutest couple??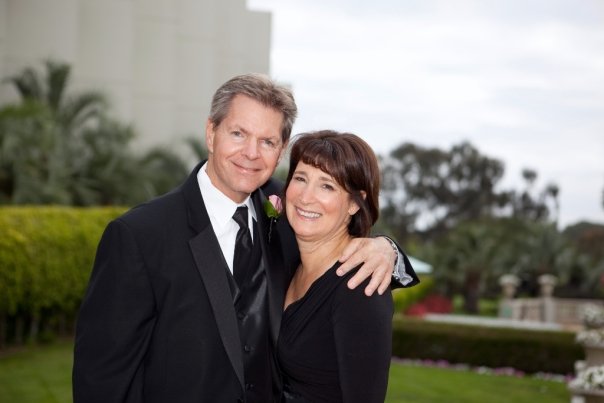 This will be their first visit to Central Illinois in decades. I mentioned in a previous blog about their ties to the area. They're from Chicago and St. Louis and graduated from Bradley University in Peoria. You can guess where their first stop will be! They're heading up to their old stomping grounds to check out the college they haven't visited since they graduated. After that, it's all about playing tourist in Springfield and surrounding areas. I've never lived in an area so rich in history. I was working last week when my in-laws went to the Abraham Lincoln Presidential Library and Museum, so of course we'll be visiting this week. From what I hear, you need to allow at least 3 hours to take it all in. I featured their website this week on WAND News at 4….you should definitely check it out! Just click here:
Link to Presidential Museum Website
There are great Lincoln resources and a rundown of the events going on their this summer, as well as coupons! Plus, on the top right corner there are links to their twitter and Facebook accounts. Definitely follow them--they have fun trivia and facts about the President.
I took to Facebook to find out what I should do with my parents. You guys gave me great ideas, thanks! I'm sure we will be trying out some of the places you suggested. In the meantime, I have a trip down memory lane all ready for my parents. I picked up their favorite Fannie May chocolates---Trinidads for my dad and Pixies for my mom. I also picked up cans of Steak N' Shake chili for my dad to take home…I think he's brought up the fast food joint numerous times in the last few weeks. If we could eat every meal there this week, he would probably want to. I guess that's what happens when you don't have Steak N' Shake in California….it becomes a novelty!
If you have ideas of places to eat or things to see, make sure to email me or find me on Facebook. I'll report back with our fun adventures next week!!