Wells Run Dry As City Cuts Water Sales
Posted: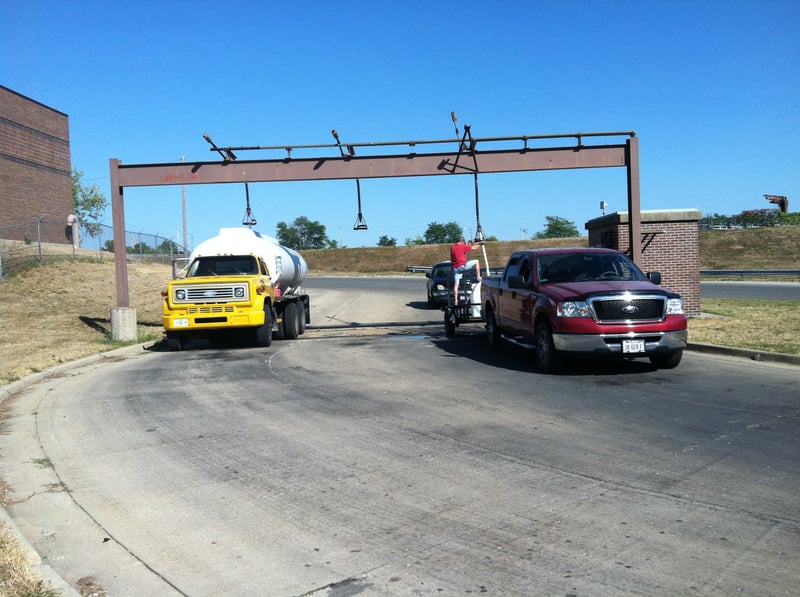 Decatur - Bulk water sales are being stopped in Decatur just as wells and cistern water tanks run dry. It has many scrambling for another water source.
Trucks lined up at the cities bulk water station throughout much of the day and into the evening to buy large quantities of water before sales are cut off early Thursday morning. The end of bulk sales are part of tough water restrictions as Decatur moves to protect its water supply during the prolonged drought. Lake Decatur, the main water source for Decatur and Mt. Zion, is currently sitting more than three feet below its normal level.
"I just don't know what people are going to do," David Oakley of Mo's Water Service told WAND News. "Where are they going to get water to drink and take baths?"
Many people say their wells are dry and depend on the bulk sales as their water supply. "I'm really not sure what we're going to do," said Greg Trimby as he purchased water. "Pray I guess."
Others are looking at buying water in nearby towns. "I'll have to find another town to load into just to keep my well running," stated Denny Heil.
Gerald Logan farms and has cattle. "We got a little pond back there. It ain't dry yet. But we're saving the water in case something happens." Logan says if he has to he will get water out of a nearby river.
The tougher water restrictions begin at 12:01am on Thursday. Decatur says these are the toughest restrictions on record for this city.