Red Cross Has Safety Reminders for State Fair Visitors
Posted: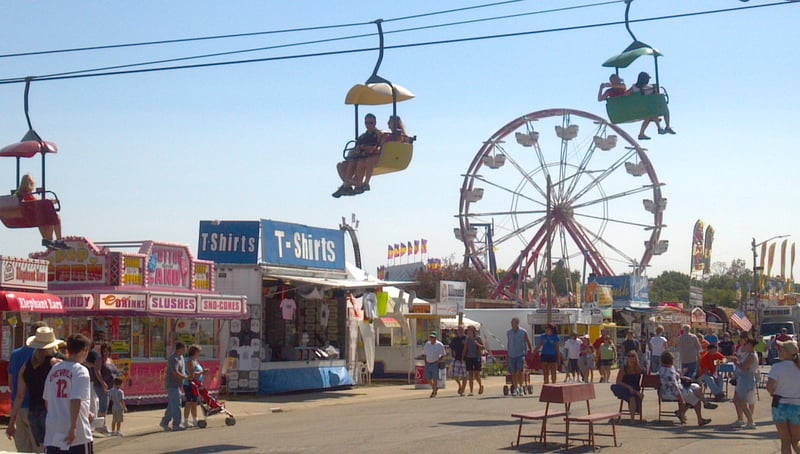 SPRINGFIELD, Illinois - With the Illinois State Fair up and running, the American Red Cross wants fairgoers to stay safe during their visit. Each year, hundreds of individuals throughout the country are treated for injuries they receive during their trip to an amusement park, fair, or carnival, so knowing what to do ahead of time can ensure a fun and emergency-free experience.
However, if an injury should occur, the American Red Cross Illinois Capital Area Chapter is once again staffing a First Aid booth at the State Fair to treat minor injuries. The station is located at the Emmerson Building Annex, across the street from the Dairy Building. Local Red Cross volunteers who are Red Cross-certified in First Aid are staffing the booth and providing basic first aid services to the public free-of-charge until the close of the fair.
The Red Cross also offers these helpful State Fair safety/preparedness tips:
Pay attention to local weather forecasts for weather updates and warnings. Dangerous weather events like thunderstorms, lightning, and severe heat should be properly prepared for.
Drink plenty of water before and during your visit, wear sunscreen, and dress for the weather.
Always follow the safety guidelines for rides: (safety belts, lap belts, chains, handrails, etc., are there for a reason!).
NEVER get off a moving ride. Wait until it's come to a full stop. If a ride stops due to a mechanical or safety concern, stay seated and wait for instructions.
Parents – listen to your kids! If they are too tired or scared to go on a certain ride, avoid it – they may ignore the safety rules or try to get off while it's moving. Also take note of safety device limitations that might not offer protection to a small child.
Be smart when it comes to drinking alcohol – it can quickly dehydrate a person during a warm day.
The Illinois Capital Area Chapter trains thousands of local individuals in lifesaving skills each year. For a complete list of trainings, please visit redcross.org/takeaclass or call 1-800-REDCROSS.