Quinn's Day Takes Ugly Turn
Posted: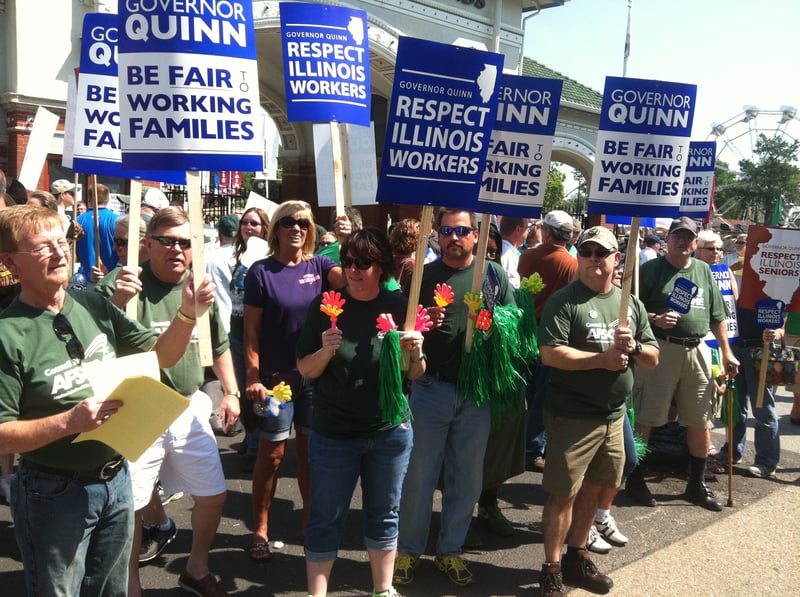 Springfield - Governor's Day at the Illinois State Fair is usually positive for the sitting chief executive. Governor's Day 2012 is one Pat Quinn would like to forget after a humiliating day in Springfield.
Quinn started with a huge gaffe saying Navy Seals had killed the president instead of Osama bin Laden during a morning speech. By the time he hit the State Fair his problems snowballed.
Hundreds of state workers and teachers manned picket lines at virtually every gate. Angered by the governor's attempts to overhaul their pensions, cancellation of some pay raises and the closing of state prisons.
Quinn left a television satellite crew with open mouths. The Governor was set to be on a national broadcast on CNBC. While waiting at a satellite truck owned by WAND News in Decatur, hecklers started in on the Governor. Without saying a word Quinn and his entourage suddenly bolted away without doing the interview.
Later on the State Fair Director's lawn Quinn tried to give a speech where he was booed so loudly the outdoor audience could not hear him. "Thank you for that warm, warm welcome," he said with a heavy dose of sarcasm. Meanwhile, a plane circled overhead with a banner that read, "Gov. Quinn - Unfair to Workers."
Protestors decried their lack of a say in attempts to overhaul the state pension system. "They talk about pension reform. We rank 39th," said retired correctional worker Mike Bell. "That means 38 states that pay a better pension benefit than Illinois."