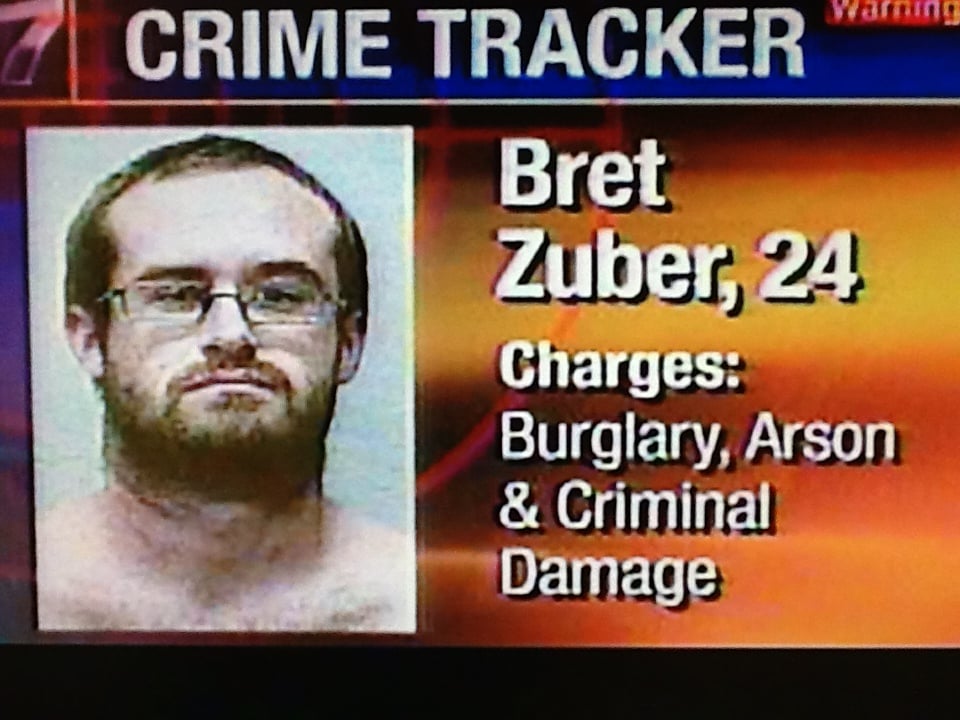 Christian County, IL - Bret Zuber, 24, of Assumption, was arraigned at the Christian County Courthouse Thursday on the charges of aggravated D.U.I., three counts of burglary, two counts of attempted burglary, two counts of arson, and forty-six counts of criminal damage to property stemming from an investigation into a series of incidents, including one in which fifty-nine vehicle tires were slashed, that occurred in the Assumption area between June and July of this year.
Bond was set at $300,000.00. A next court date with counsel was set for August 17, 2012 at 10:00am
Mr. Zuber was arrested on Tuesday, August 14th, by the Christian County Sheriff's Office without incident. "I want to take this opportunity to thank all of the law enforcement officers who were involved in this investigation for their dedication and perseverance" said Christian County Sheriff Bruce Kettelkamp. "This investigation was a prime example of good old fashioned police work, from the patrol officers who first responded and gathered the initial evidence, to the investigators working behind the scenes pursuing leads and conducting interviews."