Pension Reform Fizzles
Posted: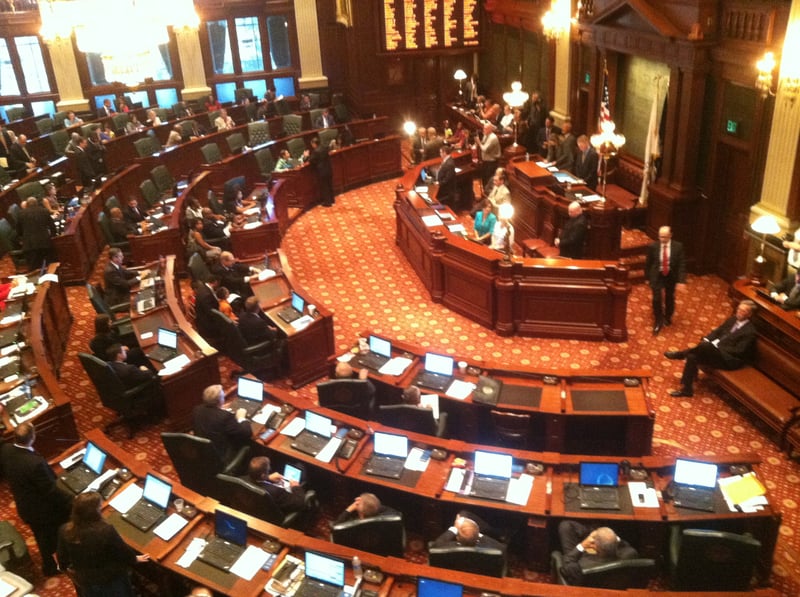 Springfield - "People around the nation laugh at us," said Rep. Mike Bost, (R) Murphysboro. And after a special legislative session the nation may continue to chuckle.
With billions of tax dollars on the line, the Illinois House failed once again to pass legislation reforming the states pension system.
Republicans are pointing the finger at Democrats. Governor Quinn is blaming GOP leadership. The politics of reforming a massive hole in funding Illinois worker and teacher pensions will probably have to wait until after the November elections. Estimates of the pension shortfall in Illinois range from $81 billion to more than $200 billion.
"Do something that's constitutional and that would make the pension system solvent and would be good for the taxpayers of the state of Illinois," State Representative Bill Mitchell, (R) Forsyth, told WAND News.
The House approved an amendment that would have reduced benefits for current lawmakers and ended pensions for future lawmakers. But the amendment got only 54 votes, not enough to pass a complete bill, so the sponsor didn't bother trying to get the full bill approved.
Republicans blasted that vote as a stunt to provide political cover. No other pension bills were considered. While efforts failed in the House, the Senate met briefly and did not consider any pension proposals. The Senate adjourned while the House was still debating.
"I think what we saw today is the Republican leadership sabotage each and every effort to reform the public pension systems," said Democratic Governor Pat Quinn. Quinn is promising a statewide grassroots campaign he says will help build support with taxpayers and voters so they will pressure lawmakers to take action.
Bost blasted reform efforts while speaking on the floor of the House. "Folks, when do we get off the political bandwagon and get on the bandwagon of doing what's right for the people of Illinois and really cure the problem? When? When?"
The Illinois House is not scheduled to return until November 27th.